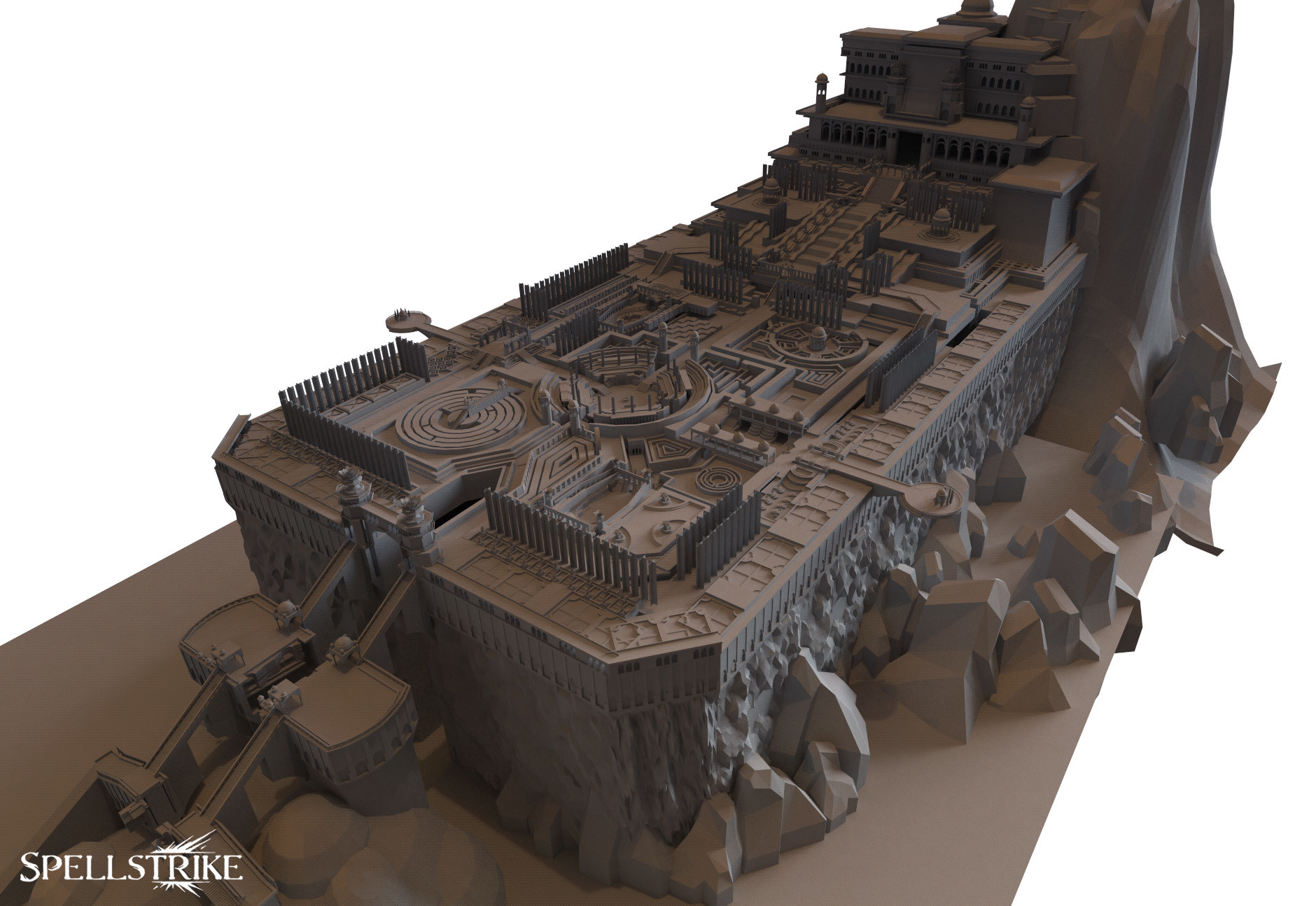 After designing each zone for the game separately, this is the composite sketchup model used for the illustration.
I've been working on a very exciting project lately, an upcoming multiplayer strategy game called Spellstrike. I've been tasked with designing environmental assets and creating illustrations.
You can find links below to follow the project, and I'll be posting more images to come.
Copyright © 2016 Spellstrike, Sudden Interactive
https://www.facebook.com/spellstrike
http://spellstrikegame.com/